Mostyn Estates Ltd has recently purchased 26 industrial units at Llandygai Industrial Estate in Bangor.
These were developed by the Welsh Development Agency (WDA) over a period of time and form part of the principal industrial area within Bangor.
Edward Hiller, Managing Director, commented that,
"The buildings form a significant holding within the main industrial area of the city. The WDA cannot be criticised for the quality and layout of the estates they developed.
"I am really pleased that we have had the opportunity to invest in Bangor and am sure we can make a significant positive contribution to the Llandygai estate.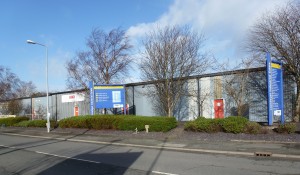 "Both this and our recent purchase of Kinmel Park industrial Estate are within 15 miles of Llandudno, which means we can provide immediate and local understanding of tenant needs.
"We have a good, diverse range of tenants, and I believe Bangor is set to benefit strongly as a consequence of the infrastructure projects likely to take place regionally in the medium term.
"It continues to build on our aspiration to invest in the regional industrial market in the best locations, and will complement our existing retail and agricultural holdings."