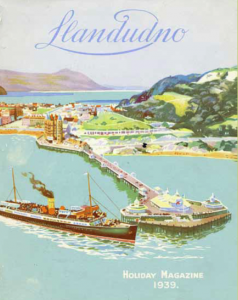 Llandudno has been chosen by the Royal Geographical Society for the latest walk in its "Discovering Britain" series. The free self-guided walk tells the story of the development of this seaside resort.
The Society's walks encourage people to explore and understand Britain's diverse local landscapes in towns and cities, in the countryside and at the seaside. Michael Palin, Past President of the Society said: "some of the world's most varied, spectacular and accessible landscapes are only a strong pair of boots away".
The 3 mile walk takes you around the main sights of Llandudno – Mostyn Street, the Promenade, the pier and Happy Valley Gardens – and explores the geographical aspects of the town's story.
Retired town planner, Martin Haslett, who created the walk is particularly fascinated by Britain's Victorian towns. He says: "When I travel to a town or city that I haven't visited before I always ask myself 'Why is it here?' and 'Why does it look the way it does?' The lie of the land, the climate, the local economy, historical events and people are all factors that influence the shape, layout and design of urban areas."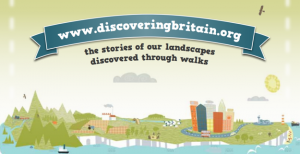 Find out why the flat marshland between the Great Orme and Little Orme was chosen as the site for the new resort and how the natural curve of the bay was used to maximum effect. Discover how the layout of the streets and open spaces was deliberately planned to give a feel of a town in the country. Look more carefully at the architectural techniques and design features used to create an elegant townscape. Learn how tourism has contributed to the economy both in the past and present. Admire how Llandudno has managed to combine the conservation of its heritage with adaptation to modern times.
Everything that is needed to enjoy the walk – including a choice of audio or written guide – can be downloaded for free from the Discovering Britain website http://www.discoveringbritain.org/walks/region/wales/llandudno.html
Discovering Britain – Llandudno walk – eflyer