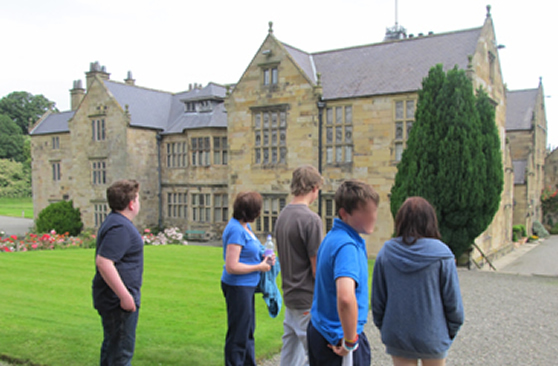 Work experience students from Year 9 at Mold Alun High School had a rare opportunity to work with Estate gardening staff and Groundworks (North Wales) Ltd in the historic Victorian Walled Garden at Mostyn Hall.
The visit involved 16 students and their teachers. All were keen to learn about the flora and fauna of the Estate, and the history behind the Hall and its Walled Garden, which once produced vegetables and fruit to the Mostyn family.
Students helped Estate staff with their daily gardening tasks, such as weeding, grass cutting and pruning. They also learned about marketing of the produce now grown by Groundworks in the Walled Garden.