Llandudno welcomes the return of The Three Castles Welsh Classic Trial.
The Three Castles Welsh Classic Trial is a classic car event in the grand tradition that's three events in one – Concours, Regularity Rally, Driving Tests. Returning each night to Llandudno, it runs through the ancient landscapes of North Wales and competitors can take in the breathe taking scenery on route to the various stages forming part of the competition.
In 2015, the Three Castles Welsh Classic Trial again supports the welfare work of the Llandudno branch of Blind Veterans UK (formerly known as St Dunstan's).
On Wednesday 3rd June throughout the morning the cars underwent scrutineering and participated in the pre-start Concours d'Elegance, whose judging panel was headed by Lord Mostyn.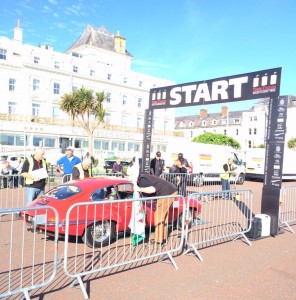 Spectator Information can be found here: Click here