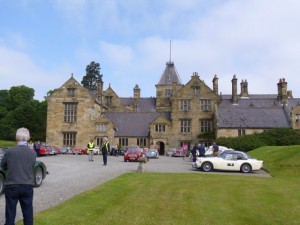 In bright sunshine, the Three Castles Welsh Classic Trial once again visited Llandudno in an event that saw competitors cover around 450 miles along some of the most scenic roads in North Wales.
On Thursday the 6th June, the rally travelled eastward and visited Mostyn Hall. The competitors undertook a number of tests, followed by an opportunity to have some refreshments while enjoying the ambience of this unique location.
The day concluded back where it began on the promenade in Llandudno after participants experienced some of the best that North Wales has to offer. The rally is now an established fixture in the calendar of Llandudno and Mostyn Hall and we look forward to welcoming back all involved next year.